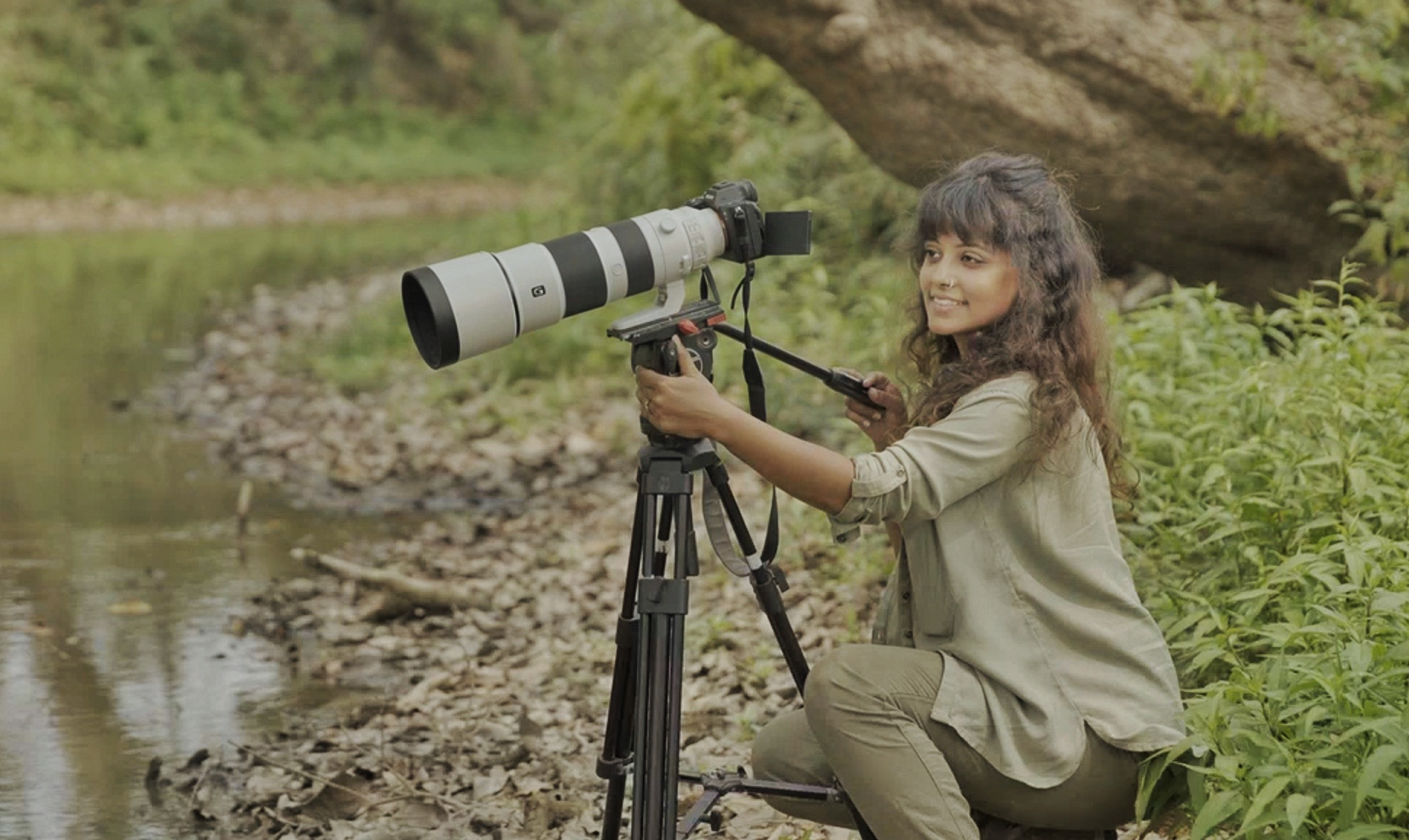 Hi, I'm Gunjan (she/her).

I'm a wildlife filmmaker, National Geographic Storytelling Explorer and conservation communicator from India. I am available to work remotely as a Story Producer or on location in Vancouver or India (depending upon the dates) as a Shooting Producer/Director and Presenter. Some of my proven strengths include directing, writing, and filming impact-driven stories, specifically in the human interest, conservation, character-led natural history and educational entertainment genre. I have expertise in short-form storytelling, but I'm now directing my first feature-length documentary with the support of the National Geographic Society.

I have written, shot and directed short films and TV series that focus on human-wildlife coexistence and conflict, some of the most endangered species on earth, and presenter-led wildlife expeditions. Over the last nine years, I've been recognised with over 40 awards, and nominations across 15 countries and my work has been broadcast on Animal Planet, Discovery Channel, Nat Geo Wild, Disney+ Hotstar, BBC Earth, Netflix Youtube, Buzzfeed and local Indian platforms. My latest project was as a Location Producer/Director for an upcoming feature documentary by Off the Fence.

I have a Master's degree in Wildlife Filmmaking from the University of the West of England, Bristol, in partnership with BBC-NHU and I lived in the hub of wildlife filmmaking for two years. During my time in Bristol, I directed the critically acclaimed short film, 'The Firefox Guardian', and went to the Eastern Himalayas in Nepal to shoot my first industry-level film, which later became a part of the 3-part series 'WildLives'. The film still travels to renowned film festivals, colleges and schools, starting a dialogue on ecofeminism, raising funds for red panda conservation worldwide. I now work alongside Red Panda Network on outreach activities and anti-poaching campaigns.

My work has taken me to the remotest corners — trekking at 12,000 feet in the Himalayan bamboo forests, filming red pandas, traversing rainforests looking for endangered purple frogs and, among others, searching for extremely rare turtles in the mighty Brahmaputra. But sometimes, even telling engaging stories about bats in my backyard make me happy.

BBC Earth's Facebook Watch show, 'Close Encounters', featured me in their August 12th 2021 episode, and my conservation storytelling work has been covered in Times of India, Sanctuary Asia, several podcasts, and magazines worldwide.

I am also a TEDx Speaker, 'Girls Who Click' partner photographer and lead workshops and seminars worldwide for emerging filmmakers on conservation storytelling and cinematography. I strongly believe in giving back to the community that helped me grow. I also occasionally volunteer as a wildlife rehabber and strive to shift the limelight to lesser-known species and habitats. I have been invited as a speaker to Jackson Wild, NEWF Congress, and have led National Geographic Explorer Takeover Sessions. I also give guest lectures and webinars to school and college students and at environmental conferences in several countries. I'm a Jackson Wild's Advisory Council member and was awarded the Jackson Wild Rising Star Award in 2020.


In 2020, I co-founded 'Beyond Premieres' with my husband, an organisation that hopes to build bridges between filmmakers and organisations working on the conservation frontline and harness the power of filmmaking to create a wave of change.
As impact-driven filmmakers ourselves, we noticed a gap between emerging filmmakers hoping to create a significant impact and those working at the grassroots level. Similarly, conservationists in the field often require help from filmmakers who are skilled science communicators to amplify their work. We refer to various case studies, use our network and, based on our own industry experience, help people collaborate. It's a bit like conservation matchmaking!
Beyond Premieres also supports filmmakers to strategise a multi-pronged, ground-level campaign that helps embed impact in the DNA of a film project through outreach, education, capacity building, artist collaborations, and legal and policy change advice. There is no time like now to come together as powerful filmmakers and make more than just films – go one step 'Beyond Premieres'.